Picolata Crossing Elementary
School Year 2019-2020
Hello Cherished Families,
I am Ms. Benton, school librarian, and I would like to share with you an idea for the upcoming school year. I would like to begin a small library for our adults that is convenient for everyone to access reading and media materials. This library will also be accessible for our wonderful teachers!
I really could use your help once more. Everyone was phenomenal with our children's book drive. We surpassed our goal and received 1,646 books for our children!
I would like to ask if you could look through any unwanted adult books and movies that are in good condition to donate. These donations will be available for others to check out on a borrowed system. These materials could be any genre and  could even include cook books.
I am excited about this new project. If you are able to donate, you can drop your donations off at anytime here at the school from now until the end of the school year and all next school year as well.
Happy reading,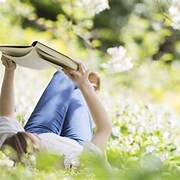 Ms. Benton