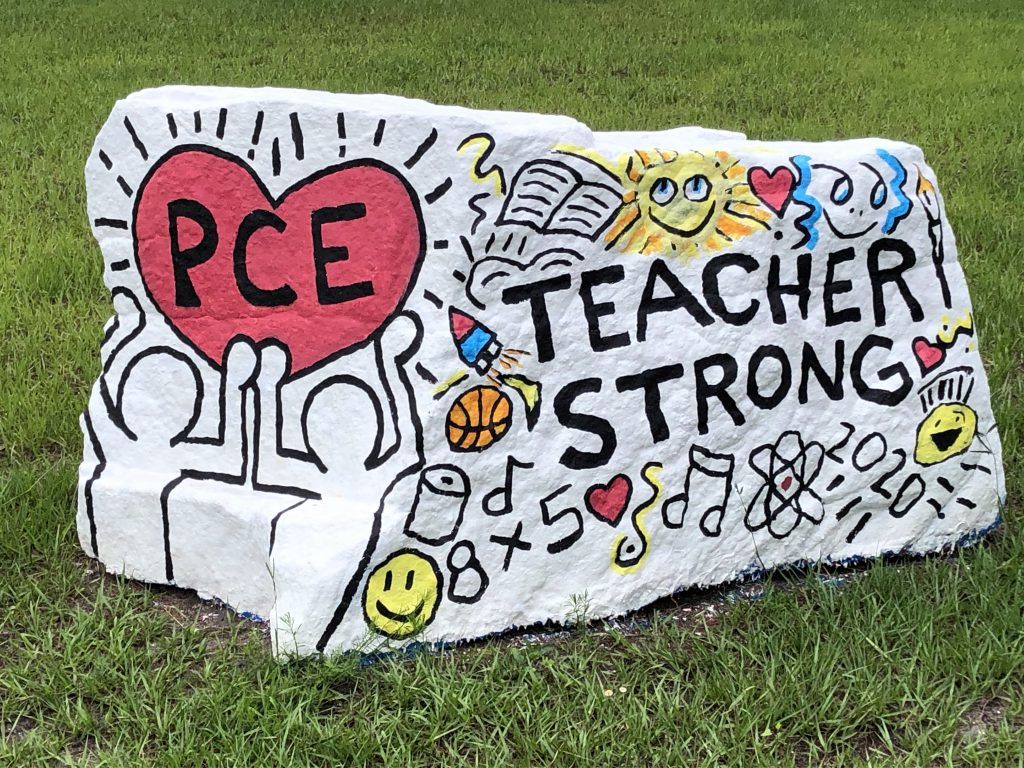 7:30 a.m. to 3:30 p.m.
Monday – Friday
June 1st to August 21st
Please call 904-547-4180 before 9:30am to report your students absence. A written note is still needed within 48 hours of returning to school stating the cause of the absence.
Please be sure to copy your student's teacher in your email.  Dismissal changes can be made by 2:00pm on Monday, Tuesday, Thursday, and Friday and 1:00pm Wednesdays.
View your student grades online
Kindergarten &
New Students
Picolata Crossing will be conducting tours for all Kindergarten students and new students only. Parents will be able to schedule a date and time by clicking on the link below
Due To COVID 19,  we will be scheduling groups with 25 people or less per time slot, and we ask families to practice social distancing while attending the tours. Masks are strongly advised.
We look forward to meeting your new kindergarten students, and feel these tours will be a great start to a successful 2020-2021 school year!
Parents/ Guardians:
We are so glad that you have encouraged your child to participate in the District's Summer Stretch program! If your child has participated online, please have them complete the Exit Ticket document linked here (be sure to choose the correct grade level!). We will have a special reward in the Fall for students who complete the Summer Stretch Program!

Online Kindergarten Registration: Begins March 2, 2020 for the 2020/2021 school year.
Please click on the online registration tab to begin your student's registration process!
Monday- Friday 7:30am – 3:30pm
(June 1st – July 31st)
8:25am – 2:45pm (M, T, Th, F)
8:25am – 1:45pm (Wed.)
Front Office: (904) 547-4160
Health Clinic: (904) 547-4168
Summer Stretch Online Learning
This summer we have an awesome opportunity for students called Summer Stretch. The Summer Stretch program has exciting activities in Math, Reading, Science, and Social Skills to stretch their learning all summer long! Official start date is Monday, June 1st. There are multiple activity options to engage your child for up to six weeks, ending Friday, July 10th.
When kids participate in Summer Stretch, they will enjoy
interactive math games,
interesting articles to read and videos to watch,
fun and engaging science activities to complete, and
relaxing and calming videos and activities to practice social skills.
District-Wide Registration
Registration for the 2020-2021 school year will begin on March 2nd.
New Students
District-wide registration for the 2020-2021 school year will begin on March 2nd. Starting on that date, you will be able to click the Register My Child For School button on our school website to complete an online registration form for your child.
Returning Students
Returning Student Verification email forms (snapcodes) will begin sending on Wednesday, April 29, 2020. Please note: you may receive your children's snapcodes on different dates, depending on student grade level and the school each child attends.
Current 6th grade students: Snapcodes for all 6th grade students will be sent at a later date due to the tdap vaccination requirement. If your 6th grade student is up to date with all immunizations, including the tdap immunization, and you have an updated copy of their HRS 680 immunization form, you can email [email protected] to request your child's snapcode. Otherwise, all 6th grade snapcodes be sent in the next few weeks.
FortifyFL is a website and app developed at the direction of the Florida Legislature. Any student, educator, parent or member of the public can report school safety concerns directly to law enforcement and school administrators anonymously and easily through the FortifyFL app or getfortifyfl.com.
This is just a reminder that anyone (parent, guardian, friend, neighbor, aunt, uncle) must have school access to attend an event at Picolata Crossing Elementary, have lunch with a student and/or attend an awards assembly. If you have not already done so, please complete the School Access Form. The process for approval may take up to 4 weeks, so please fill out the application sooner than later for any guests that would like to have school access. Once the application is approved, school access will be valid for three years.
Picolata Crossing Business Partners