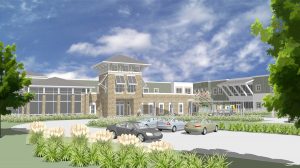 Picolata Crossing Elementary
 opened for the 2017-2018 school year at 2675 Pacetti Road.
With 871 student stations, the school contains approximately 110,000 square feet and 43 classrooms.   Movable walls open to create flexible-sized classroom spaces and extend learning areas for collaboration opportunities.
This school features state-of-the-art technology and core facilities that include a media center, cafetorium, playgrounds and physical education fields. It is two stories and is built to Green Building Standards on an 18.5-acre site.
++++++++++++++++++++
+++++++++++++++++++++
Important Information for
2017-2018 School Year
2017-18 FSA Parent Letter – Paper Based
2017-18 FSA Parent Letter – Computer Based
Principal's Letter Regarding the Flu 2018
Elementary Back to School Letter
District Emergency Letter to Parents
Letter to Parent Regarding Code of Conduct
Economic Security Report 2017-18
Cafe -Negative Account Balance Policy 17-18
2017-18 Student AUP and Student Bring Your Own Device
2017-18 SJCSD Release of Student Directory Information Options
++++++++++++++++++
+++++++++++++++++
FSA Proctors Needed!
Please click on the below link to register

++++++++++++++++
+++++++++++++++++++++++++++++
Provisional Transportation Waiver Program
2017-2018 School Year
The St. Johns County School District Provisional Transportation Program (PTWP) extends transportation services to students assigned to district schools based on space availability and criteria.
 ++++++++++++++++++++++++
2017-18 Instructional Materials Adoption – Science
The St. Johns County School District curriculum department representatives and adoption committee members are currently conducting the review process for the 2017-2018 Instructional Materials Adoption for Science.  The materials listed in the chart link below are available for review by our teachers and the public.  The core resources that have been submitted for evaluation have come from the state adoption consideration lists.  AP material that will be reviewed are from College Board recommended materials.
Some print materials may be available for review.  If you would like access to the available printed materials or require assistance reviewing the online resources, please call the instructional Resources and Media Services office at 904-547-3947.  Materials are available for review from 8:00 AM – 4:30 PM when district offices are open.
SJCSD Science Instructional Materials – posted 10/19/17
(Click above to follow a link to access the resources or go to: http://www.stjohns.k12.fl.us/media/texbooks/adoption)
School Hours
Monday, Tuesday, Thursday, Friday
8:30 AM – 2:50 PM
Wednesday (Early Release) 8:30 AM – 1:50 PM
Main Office Telephone:
904-547-4160
++++++++++++++++++++
Attendance Line
Please call 904-547-4180
before 9:30a.m. to report your student's absence
(A written note is still needed within 48 hrs. of returning to school stating the cause of absence)

++++++++++++++++++++
Dismissal Changes
Click here to email dismissal changes.
Please be sure to copy your student's teacher in your email
Dismissal changes are accepted until 2:00 p.m.
every day except Wednesdays
1:00 p.m. is the deadline on Wednesdays.
Email address:  [email protected]

++++++++++++

 Need to Register for School Access or as a
St. Johns County Approved Volunteer?
Click here to get started!
++++++++++++++++++
 View your student grades online via
Home Access Center (HAC)
Click on the button below:
Any questions?  Please contact Susan Gould
+++++++++++++++++
– Parents/Guardians –
 This year St. John's County is undergoing their 5-year accreditation and every school is requesting parents to complete a survey in regards to the process.
Please see the link below. Thank you so much for support!

St. Johns County 5-year Accreditation Parents/Guardians Survey
+++++++++++++++++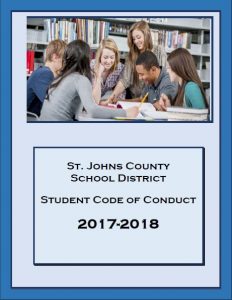 St. Johns County School District
Student Code of Conduct 2017-2018
++++++++++++++++++++++++
Please click on the button below to download your 2018-2019 Registration packet:

Questions?  Feel free to contact Susan Gould at 904-547-4164
or email at:  [email protected]
+++++++++++++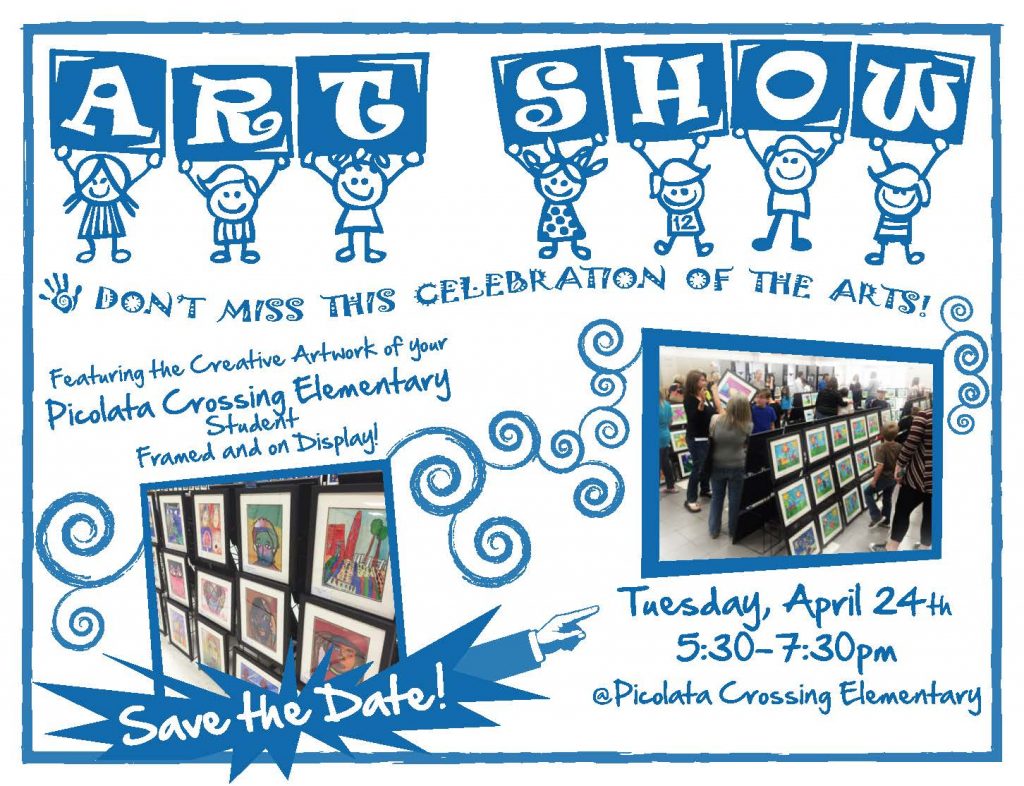 +++++++++++++++++++++
Click on the below image for information regarding
Two-Day Summer Venture for
Rising 6th Graders at Pacetti Bay Middle School

A rewarding opportunity for students to make new friends and be introduced to the world of
Middle School
++++++++++++++++++++++++++
Parents must register children at the school where they are zoned for the 2017-2018 school year.
To find your school, enter your street address on the Attendance Zone Locator at www.stjohns.k12.fl.us/zoning/.