About Mrs. Bishop: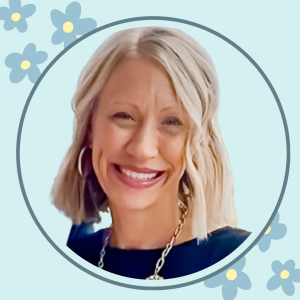 My name is Amy Bishop and I am blessed to be the School Counselors at Picolata Crossing! I have been a counselor here since the day our doors opened in 2017 and have loved seeing our school grow. Picolata Crossing Elementary School is filled with so many wonderful people from our parents, our students, our teachers, administration and other staff. Picolata is truly a gem and I am excited to be here again this school year!
I am originally from Spartanburg, South Carolina and graduated from the College of Charleston in Charleston, SC with a Bachelors of Science in Business Administration. I then received my Master of Arts degree in School Counseling from Gardner-Webb University in Boiling Springs, NC. The 2023-2024 school year will be my tenth year as an elementary school counselor. What I love most about the elementary level is the genuine curiosity students have in their learning and the world around them, as well as the opportunity for early intervention support that can have a lifetime positive impact on a child.
I have a passion for helping people and am excited to work with the students at Picolata Crossing. One of my favorite quotes that reminds me why I do what I do is the following: "I can't promise to fix all your problems but I can promise you won't have to face them all alone". In my free time, I enjoy spending time with my husband, Ben, and our daughters, Allie and Maggie. When I have free time, I love to exercise, go to the beach, travel, shop and I love college football-Go Clemson Tigers!